There's so much to enjoy here
Alvie is the perfect place for a holiday no matter how young or old you are and how adventurous or sedate you like your activities. From zip wires and clay pigeon shooting to archery & horse riding, not forgetting walking, fishing and bird-watching, there's plenty to do here on Alvie & Dalraddy Estates.
Activities at Alvie
Here at Alvie you can try your hand at quad biking,  accompany the Keeper as he feeds the wild deer (December to March only), take a tour of the estate or learn bushcraft skills.
Below you will find the activities on offer, along with the best way to book or check availability. All of our activities are very popular and do require advanced booking.
Clay Pigeon Shooting
Why not try the wonderful sport of clay pigeon shooting in the beautiful highland countryside. Our brand new clay pigeon shooting ground has targets to suit all levels of ability. A fun activity for anyone over the age of 12.  Our experienced instructors will help to ensure you hit as many clays as possible!
£50 for 25 shots- ideal as a taster for complete beginners
£75 for 50 shots
£110 for 100 shots- perfect for experienced shots looking to shoot more with less tuition.
Sessions are also available for those with their own guns and cartridges.
Booking essential, contact Alvie Estate Office on 01540 651 255

Squirrel and Red Deer Photography
Keen photographer? Why not book a day to come along and make the most of our squirrel hide- set in a perfect location to give you the chance to get up close to these charismatic little mammals. You can also book to join our gamekeeper when he heads out to feed the wild deer on the estate- the perfect opportunity to see the majestic red deer in their natural habitat.
Maximum of 4 photographers per group, these tours are available between December and March. Contact Alvie Estate Office on 01540 651 255 for more details.

Archery
Come & experience the ancient sport of Archery in the Highlands.  Archery is a sport suitable for all ages and all levels of fitness making it the ideal activity for all the family.  Our experienced instructors will have you hitting the target in no time at all.
Archery is run by the team at Cairngorm Quad Treks. To book or enquire, email the team at info@cairngormquadtreks.com


Zip Trek Park
Fly over gorges and skim the tops of ancient Scottish pines at up to 40 kph on the 2 km zip wire.  Minimum age 8; no unaccompanied children under 13.
For more information on the Zip Trek Park or to book please email info@zippark.co.uk or visit the Zip Trek Aviemore website

Extreme Sports with G2 Outdoors
G2 Outdoors is based on Alvie Estate and offers the ultimate thrill for adrenalin junkies!
Scramble up waterfalls and plunge into pools with gorge walking or canyoning trips. Or ride the waves with white water rafting.
For more information or to book a G2 Outdoors activity please call 01540 651784 or visit their website

Backcountry Survival
Backcountry Survival provides tailored courses and packages in wilderness survival techniques and the art of Bushcraft. Or maybe the mountains are calling you, we run expeditions and navigational skills day. Whether you are an individual, group, company or family, courses are available for all.
For more information on the courses and experiences, visit the Back Country Survival website

Pony Trekking
Whether you're a novice or a more experienced rider there's no better way to see the majesty of the Cairngorms and Spey valley than from the saddle. Minimum age 3.
For more information or to book please call Ingrid directly on 07831 495397.

Fishing
Fishing by boat or from the bank. Permits can be purchased from Dalraddy Holiday Park.
Fishing tackle can be hired locally, either in Kingussie or Grantown-on-Spey.
Loch Insh: for Salmon, Arctic Char, Brown Trout & Pike.
Loch Alvie: for Brown Trout & Pike.
For more information please Click Here to download our Fishing PDF
You can contact Dalraddy Holiday Park for more information on 01479 810 330

Laird Estate Tours
Do you often wish you could see behind the scenes of a Highland Agritourism Estate? Understand the various elements which make an estate tick. Observe how we manage potential conflicts between different interest. Learn about our history & environment along with other essential information that you never knew you wanted to know.
Our tour will take in Alvie House, Home Farm, Forestry, Game Keeping, Quarry, Activities as well as Dalraddy Holiday Park. Trips can last up to 3 hours.
Prebooking essential. Please contact Alvie Estate Office on 01540 651 255 for more details.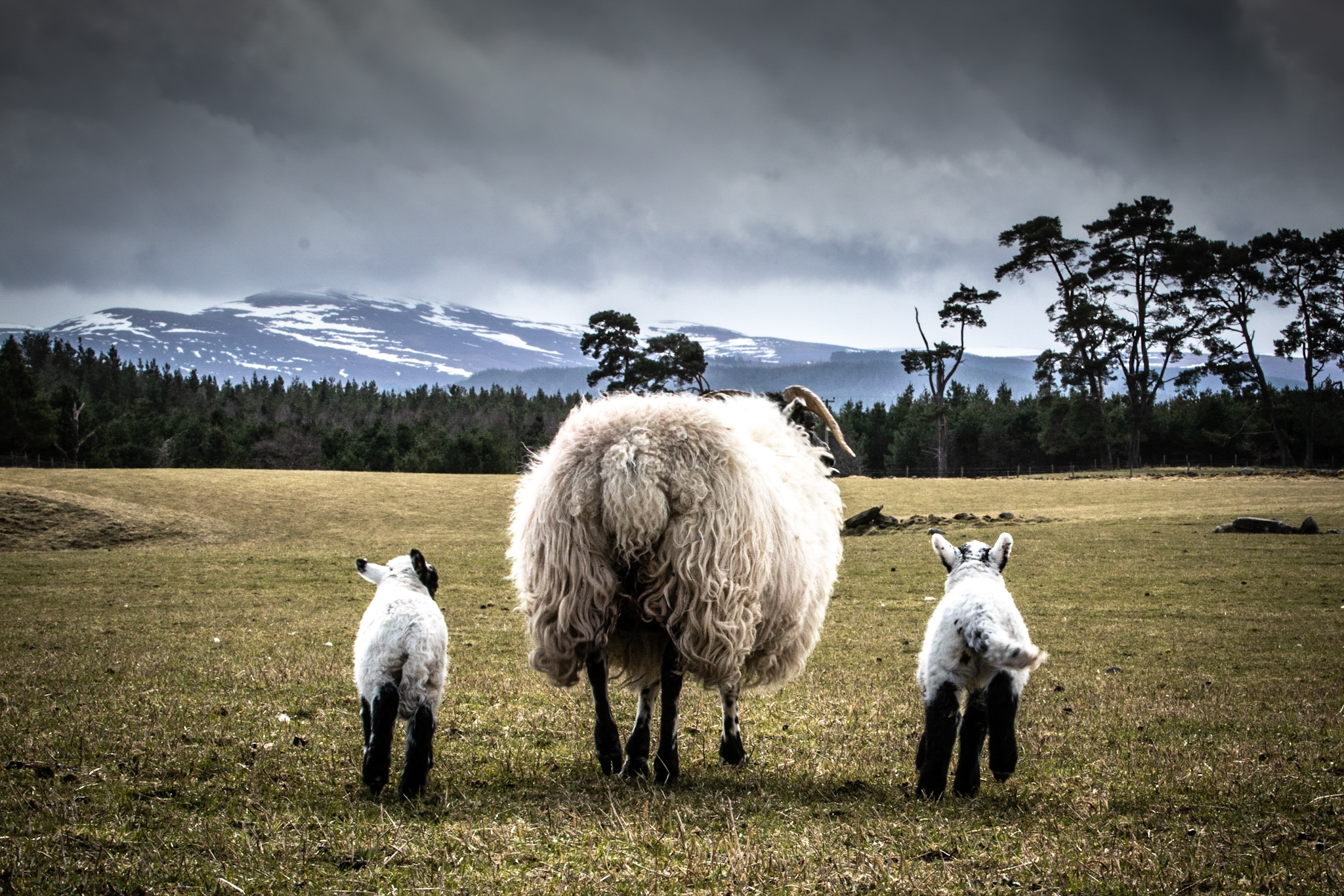 Farm Tours
Farming on Alvie Estate, like many estates in Scotland, typically involves a mix of traditional and modern agricultural practices. We offer you the chance to get behind the scenes, understand about our animals and see what our farming team do.
Prebooking essential. Please contact Alvie Estate Office on 01540 651 255 for more details.

Paintball
Set in Scots pine forests on Alvie & Dalraddy Estates, Clan Warfare offer exciting paintball scenarios & challenges for anyone over the age of 14.  Capture the flag, rescue the maidens, storm the fort – the choice is yours.
For more information, please email bookings@aviemorepaintball.com or visit the Clan Warfare website